You need high-grade protein – to give your body the proper fuel it needs to perform and recover.
Cutler Nutrition's premium-quality protein supplements pack a punch, with 24 grams of clean, lean muscle-building power in every scoop. They also just so happen to be the best-tasting whey and vegan protein supplements on the planet!
GET 15% OFF PROTEIN TODAY
with code: TEIN15 at checkout
Use Code: RENEGADE for 11% off.
Kid's Garage Gym Starter Package
Without breaking the bank, you can spend some quality time with your kids this summer working out together. This package is perfect for children and juniors too, so nobody feels left out. FYI: Just like all our packs, this one is 100% customizable.
$630 $772
& FAST, FREE SHIPPING
Partner Bar + Bumper Package
Dynamic duos training together MUST add this package to their gyms. Exercising with three weight sets and three different barbells is not only fun but effective. The combinations of workouts are endless, so free your fitness imagination!
$950
& FAST, FREE SHIPPING
Bar + Color Bumper Sets Package
Want a colorful gym? This is the package for you. These amazing bar and bumper plates bundle match the budget and the needs of every lifter —even their feng shui ones. The best part of this unbeatable combination is that it's durable and completely customizable.
$688
The 2022 Kettlebell Kings Summer Sale is here! Use the code "SummerSale15" to save 15% off select inventory until July 15!
What are you waiting for? Take advantage of this rare offer and build your dream home gym at a fraction of the cost today using the button below!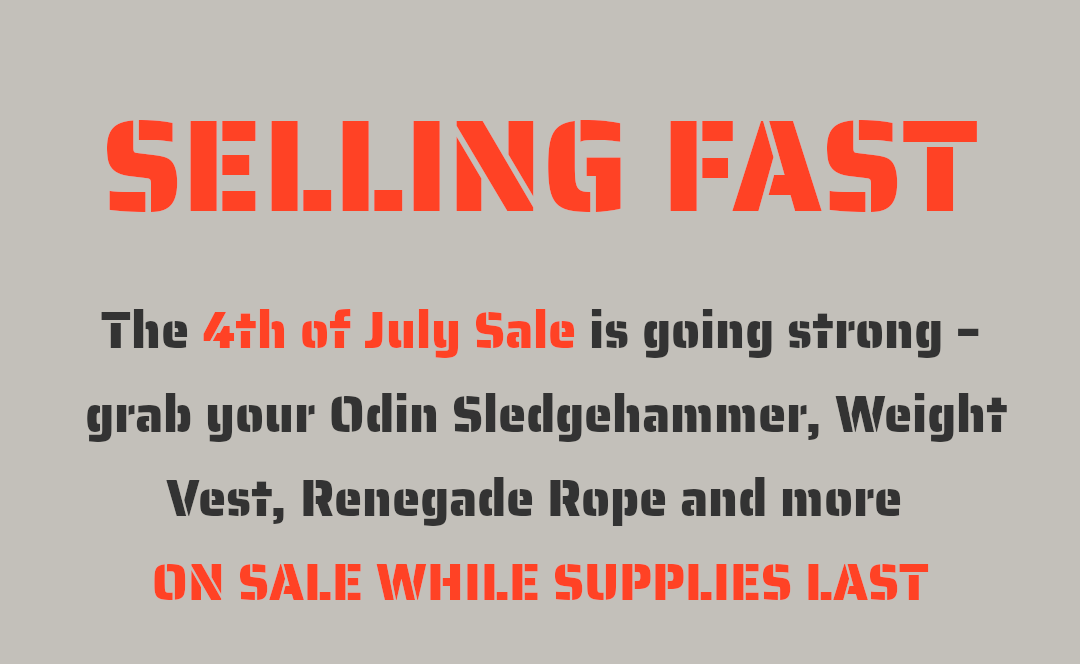 Our signature hammer is capable of a wide range of motion like power snatches, various swings, cleans and jerks, farmer's carry, Thrusters, power cleans, hammer curls, Gobelet squats and so much more…
15 LB NOW AT $76.49 $89.99
35 LB NOW AT $118.99 $139.99
55 LB NOW AT $157.24 $184.99
70 LB NOW AT $169.99 $199.99
Discount is automatically added to the cart.
Use Discount Code: RENEGADECORE for 15% off